The aim was to visit and explore technological and innovation ecosystems of international reference.
The tour and visits took place in the Toronto Waterloo technology and innovation corridor.
With the aim of visiting and exploring technology and innovation ecosystems of international reference, a delegation of seven technology companies from the Córdoba Technology Cluster was accompanied by the Undersecretary of Technology Linkage of the Ministry of Science and Technology of the Province of Córdoba, Gonzalo valenci .
The technology and innovation corridor of Toronto Waterloo was visited for four days. There are 120 kilometers where different cities are working to develop and consolidate themselves as innovation hubs and districts, providing opportunities for the ICT and entrepreneurial sector to grow in the region.
With an aggressive immigration policy, this region of Canada offers multiple programs to attract international talent to the area, encouraging organizations and individuals who contribute. Provisions to obtain Canadian VISA, access to finance to develop your business, ties to government and ecosystem actors; are some of the proposals offered to generate new international business in Canada.
Cordovan's representatives held meetings and visits where they spoke to different sectors of government, both provincial and municipal, to learn more about their policies in the field of ICT, entrepreneurship and innovation.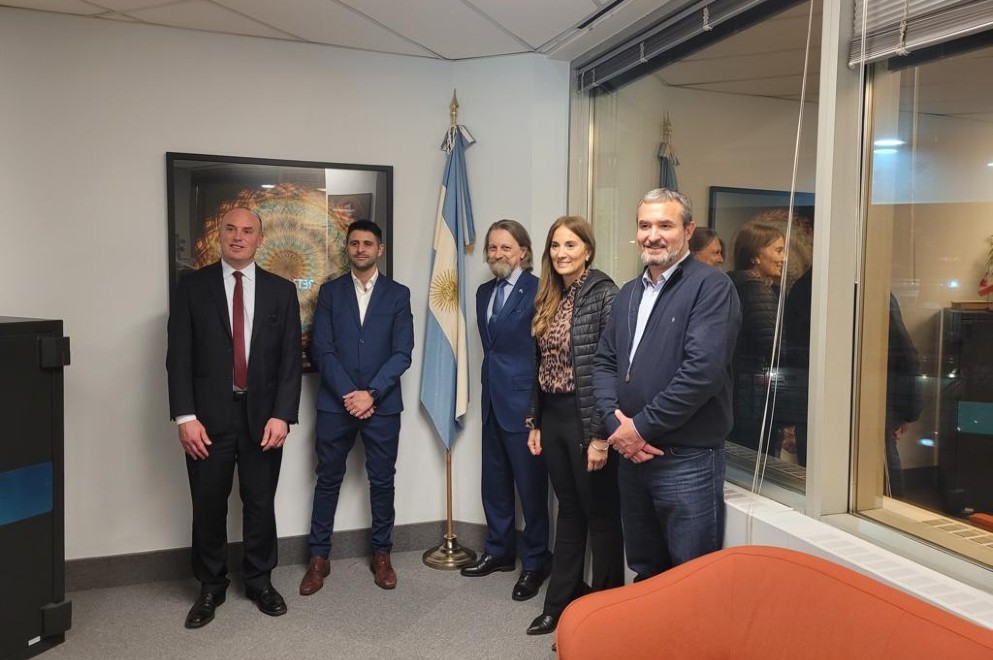 They also visited accelerators, incubators and innovation centers to learn more about their models and entrepreneurship support programs. The tour included top-tier technology and innovation centers as well as innovative companies and startups, to learn about the latest technology trends and explore opportunities for collaboration.
Being able to learn best global practices in technological and entrepreneurial development is vital to being able to think about programs and public policies at the provincial level that contribute to the development of the ecosystem in Córdoba, inspired by existing models that adapt to our context.